SIM – Information, Price & Service Comparison
The process of utilising a mobile network service begins with the first step of buying a SIM card of the network of your choice. SIM cards can be of two types depending on the connection, one is Prepaid and the other is Postpaid. In order to utilise any service feature of your network provider, you need to have a SIM inside your phone.
Last updated in: September 2022
Every telecom service provider can come up with multiple mobile plans and benefits, but it all becomes worth it, when a person first purchases a SIM of that network. Through this article, we aim to provide you with all the queries and information related to having a SIM.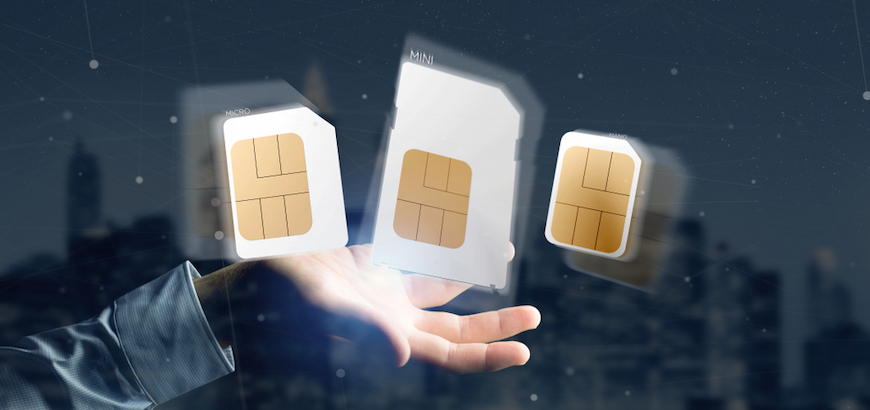 What is a SIM?
A SIM card, the full-form of which is 'subscriber identity module', is used in smartphones across the world. It is a small card which contains a chip and is also removable and transferable to other phones. In simple words, a SIM card basically looks like a tiny piece of plastic and this piece of plastic has a small integrated chip that holds a unique identification number, phone number and other relevant data that links to the consumer.
Why do you need a SIM?
If you would like to utilise your phone for functions such as calling, texting, browsing the internet, etc, then you would require a SIM for that. Or else, your phone will only be limited to taking photos and accessing the internet through free Wi-Fi.
What is the full form of SIM?
The full-form of SIM is – 'Subscriber Identity Module' card.
Who are the top SIM providers in India
These are the top mobile services providers (ISPs) in the country at present and hence, their SIM are widely distributed all around the country.
How to choose the best SIM?
There are various factors that come into play when choosing the best SIM for yourself. We have listed down a few points to consider before you get yourself a SIM card.
Your area of residence
Network range/coverage of the service provider
The average internet speed. (Download and Upload speeds)
The different mobile plans associated with that SIM
How to port SIM?
If you are unhappy with the network service of your current service provider or wish to switch to another network due to whatever reasons, the good thing is that all the telecom service providers offer the service to your port number.
However, before porting out your number, you must make sure that you are eligible to go ahead with the port procedure. These are the eligibility criterias.
You have been using the existing network operator for at least 90 days or more.
A request for change of ownership of your mobile number is not in process.
There are no pending contractual obligations or due amount (in case of a postpaid user) to be fulfilled by you, the user.
How to buy a new SIM?
Getting a SIM card in India is not such a complicated task, provided you have the right documents such as address proof and identity proof, at the time of purchase. Here's how you can buy a SIM in India.
Step by step guide on getting a SIM card
Explore and visit your nearest telecom operator store. It is recommended to carry your Aadhar card along with you. You can either take a hard copy or a soft copy of your Aadhaar card.
You will be asked to provide your Aadhaar number. The store executive will ask you to authenticate your identity with your fingerprints.
Once that process is completed, you will be issued a new SIM card. Ideally, it should be activated within the next few hours or sometimes it could take a bit longer, depending on the telecom operator.
ADDITIONAL TIP: There's also an alternate option for you to apply to get a new SIM delivered at your doorstep. For that you have to visit the website of your preferred service provider
How to get a SIM card as a foreign national?
If you are a foreign national and you plan to visit India or are already in India, then you too can get a new SIM card by following a few simple steps. Obviously the document requirements and the overall process is slightly different compared to getting a new SIM as an Indian citizen, but don't worry, we have got you covered.
Documents required to get a SIM as a foreign national
Here are the documents that you need to carry with yourself and present when purchasing a new prepaid SIM:
Photocopy of your Visa
Passport and its photocopy
Passport-sized photographs – Recommended to carry at least 2-3
➡️ If you are applying for a postpaid SIM connection, then it is advisable to have a local address in place. Even better if you take your local friend/relative along with you to make the process much smoother. Make sure that the local reference is carrying his/her proof of identity.
How to activate a new SIM?
Activating a new SIM requires some different steps depending on the service provider. Let's look at the steps required to activate a SIM for the top service providers.
How to activate Airtel SIM?
Here are the few steps required in order to activate your new Airtel SIM.
SMS SIM <20-digit SIM card number of your new Airtel SIM> to 121
You will receive a confirmation SMS in your inbox. Reply with '1'
You will receive a confirmation call almost immediately. Listen to that call and give your consent by replying with '1'.
How to activate Jio SIM?
Here are the few steps required in order to activate your new Jio SIM. However, please make sure that the tele-verification process needs to be completed within 30 days of purchasing a new SIM otherwise the SIM will automatically get cancelled.
First, call 1977 using the phone that has your Jio SIM.
Next, you will be asked to enter a five-digit T-PIN which is the Tele-verification PIN to complete the process. You will receive that PIN via SMS on your provided alternate number.
In case you don't receive a T-PIN on your alternate number, you will have to call 1977 or 1800-890-1977 to resend T-PIN or issue a new PIN.
Next, Enter the five-digit T-PIN. Alternatively, users can also enter the last four digits of their Aadhaar number to complete the tele verification process.
Once this is completed, your Jio SIM should be activated successfully. In case your SIM is still not activated, please give it a few more hours. If it still does not manage to get activated, you will have to contact Jio customer support at 1800 889 9999
How to activate Vi SIM?
For activation of a new Vi SIM card, there are various ways to get it done. Here are the steps required to activate your new Vi (Vodafone-Idea) SIM by phone.
Dial the SIM activation number with a code 59059.
Then, follow the voice instructions and enter your identification and account information using the dial keypad.
Once you have received and entered the required information, wait for 24 hours until your SIM card is activated.
You will be notified via SMS once your SIM is activated. You will now be able to text, receive calls, and also use mobile data (if it's a part of your selected plan).
How to activate BSNL SIM?
The other top service provider is BSNL, so let's look at how to activate a new BSNL SIM as well.

Turn off your mobile phone and insert your BSNL SIM card
Then, turn it back on and wait for the network signal to appear on your screen
Once you see the network signal appear, Dial 1507 from your phone and confirm your identity
In order to confirm your identity, you will be asked questions about preferred language, identity proof, address proof, and others. Complete the tele-verification step as guided
Once that is completed, your BSNL SIM will be in the process of getting fully activated
You will receive handset-specific internet settings via SMS. Save these settings and your SIM Card will be fully functional. You can now start using the SIM for calling, texting and Internet services.
SIM Card Prices and Benefits
Wondering what are the prices generally when it comes to buying a SIM. One thing we know for sure is that the amount varies a little amongst the different service providers.
Airtel SIM price
The Airtel SIM card price ranges between ₹50 to ₹100, depending on the seller. In case the SIM card is available at an Airtel centre or a pop-up store, you must still pay the First Recharge (FRC) fee. The telecom provider has made it completely free to upgrade from a 3G to a 4G SIM card. The Airtel shop generally charges ₹25 for SIM changes.
What are the benefits of Airtel SIM?
Here are some of the common benefits of owning and using an Airtel SIM card.
Provides comparatively better coverage in rural as well as urban areas
Wide range of plans and services for both prepaid and postpaid SIM
Offers great deals with on OTT subscriptions
One of the most widespread network across the country
Strong 4G connectivity
Jio SIM price
Getting a Jio SIM is completely free. However, you need to activate an applicable plan at the time of collecting the SIM card. The company offers a wide range of plans to choose from. There's also an option to get your Free Jio SIM home delivered. To get that, click here.
What are the benefits of Jio SIM?
Here are some of the common benefits of Jio SIM.
​​Free voice calls anywhere within India
Excellent 4G coverage
Multiple OTT subscriptions for free
One of the most affordable tariffs and plans
Vi SIM price
What is the price of a new SIM, you ask? The new Vi SIM price is zero. The new SIM is provided for free. If you are subscribing to a Vi postpaid plan, then you need to just select the plan of your choice, enter your address and get the SIM delivered to your doorstep.
What are the benefits of Vi SIM?
These are some of the benefits that you can enjoy when you get a Vi SIM.
High internet speed in most places
Great stability in urban areas
Solid coverage in both urban and rural parts
Affordable night plan (between 12 am – 6 am)
BSNL SIM price
In order to get a new BSNL SIM, users have to pay a reasonable amount of ₹20. In case of SIM replacement, the cost jumps up a little to ₹50.
What are the benefits of BSNL SIM?
These are some of the benefits that you can enjoy when you get a BSNL SIM.
Value for money for both SIM and the plans
Widest network coverage throughout the country
Provides decent network range even in the most remote areas
Exciting offers and discounts
How to know your SIM number?
There are always possibilities of you getting a new SIM and not remembering the number immediately. Or in case you forget your own number, the USSD codes mentioned below can come into help.
How to check my Airtel number?
In order to check your Airtel number, you can use these codes below.
How to check my Jio number?
In order to check your Airtel number, you can use these codes below.
To find Airtel SIM number: *121# / *282# / *121*9#
For anything else, you can access the Airtel self-care menu by dialling *121#
How to check my Vi SIM number?
You can dial *199# in order to know your 10-digit Vodafone-Idea number. In order to check your balance, you can dial *141#
How to check my BSNL number?
In the case of BSNL network, you can use the following USSD codes below to check your BSNL SIM number.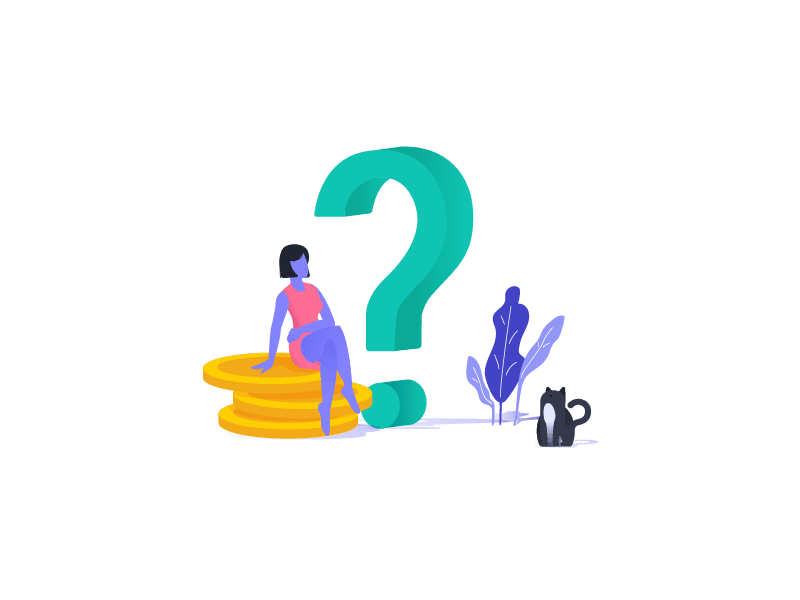 Your preferences will guide us in providing valuable information everyday!
Fill out this small questionnaire and in exchange, we help you save your valuable time and money on mobile plans. Sounds good?
Estimated time: 2 minutes
FAQ
🤔 What is the validity of a SIM?
A SIM card would be terminated if it's not recharged within 90 days of activation. In case the SIM card is recharged, it would remain active for 30 days or validity of the SIM card, whichever comes later.
📶 How to activate your Jio SIM card 'Data Only' service?
In case you wish to activate only data services on your Jio SIM card then you can follow these steps.
Dial 1800-890-1977 from any number.
Select your preferred language.
Next, you will be asked to enter your Jio phone number.
Once done, data services will be activated on your Jio SIM card.
📳 How do I activate my vi 5 digit PIN?
By sending simple SMS you can activate your Vi 5 digit PIN.
SMS SIMEX to 55199 (refer to the back of the SIM card for SIM number)
You will receive an SMS from 55199 with the last 6 digits of the SIM card number missing.
You'll have to send the last 6 digits back to 55199, within two hours of receiving the SMS.
📵 How to know if a SIM has expired?
The easiest way to check the status of your prepaid sim card is by inserting your SIM to any mobile phones and if your prepaid SIM can still receive signals or receive a text message, your prepaid sim card should still be valid.
Updated on 5 May, 2022